Are you up for the challenge?
Earn your Doctorate of Nursing Practice (DNP) from Wake Forest School of Medicine and help lead the future of nursing. The DNP program is a part-time, two-year, online program for registered nurses who want to build on their master's degree and advance their leadership and clinical roles.

Why Wake Forest?
Wake Forest School of Medicine has a long tradition of excellence, and the online Doctor of Nursing Practice (DNP) program will prepare you for advanced roles at the highest level of nursing. After you've earned your degree, you'll expand your opportunities to create meaningful change in patient outcomes and lead the future of health care.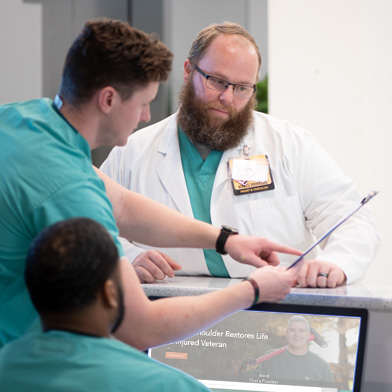 Collaboration
Our accredited DNP program is taught by experts across the country. You will gain knowledge and skills that will help you navigate interdepartmental and multi-level relationships across your health care organization. In addition, as part of the Wake Forest family you will have exposure to our research environment and will learn more about translating scientific evidence into practice.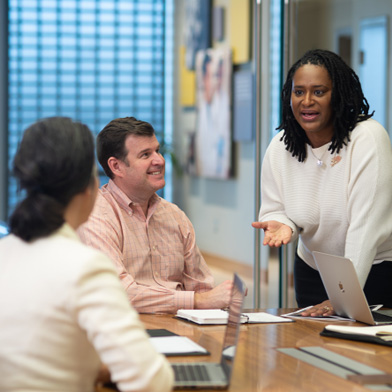 Leadership
Learn from nationally ranked leaders in the field with our diverse team of DNPs, PhDs and JDs, who will teach you to navigate the political and legal issues that impact health care and your organization. Our robust curriculum, which includes three credits through Wake Forest School of Law, will prepare you for expanded roles in leadership, practice, management or education.





Commitment
Designed for the working professional, the DNP program is a part-time, two-year program for registered nurses with any master's degree. You will benefit not only from a high-quality Wake Forest education, but also enjoy the convenience of online learning.