It is with great pleasure that we announce the appointment of Holly Pilson, MD and Artina Dawkins, PhD as Co-Directors of Diversity and Inclusion for the Department of Orthopaedic Surgery at Wake Forest Baptist Health, effective July 1, 2019.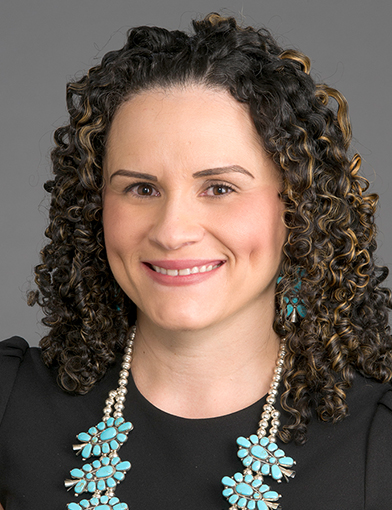 Dr. Pilson holds a BS in Exercise Science from the University of South Carolina, and is a graduate of the Wake Forest University School of Medicine, where she was an active member of the Student National Medical Association. She completed her residency in Orthopaedic Surgery at Wake Forest Baptist Medical Center in 2013, followed by a fellowship in Orthopaedic Trauma from Sonoran Orthopaedic Trauma Surgeons in Scottsdale, Arizona. Dr. Pilson is a diplomat of the American Board of Orthopaedic Surgery and serves in many capacities at Wake Forest Baptist Health including Assistant Professor of Orthopaedic Surgery, Affiliate Faculty of the Maya Angelou Center for Health Equity and Director of the Orthopaedic Surgery Clerkship. Additionally, she is an active member in the J. Robert Gladden Orthopaedic Society, Ruth Jackson Orthopaedic Society, the Association of American Indian Physicians, AO North America and the Orthopaedic Trauma Association.

A Native of Red Springs, North Carolina and a member of the Lumbee tribe of North Carolina, Dr. Pilson is the first and only Lumbee Orthopaedic Surgeon, from her tribe of over 55,000 members. Native Americans and Alaskan Natives make up the most underrepresented minority group in medicine in the United States, with Orthopaedic Surgery being no exception. In the most recent AAMC data of responses1, American Indian or Alaskan Native made up 0.01% of matriculates to U.S. Medical Schools in the 2018-2019, a number that is surprisingly the highest it has been in the previous 5 years. The most recent ACGME survey of active residents in the U.S. Orthopaedic surgery residencies identified 11 total Native American/Alaskan Natives out of 2,235 (0.4%), with other underrepresented racial and ethnic groups staggering behind as well (Hispanic- 4%, Black, Non-Hispanic- 5%, Asian/Pacific Islander- 15%)2.

Dr. Pilson has a passion for health equity and workforce diversity in the field of Orthopaedic Surgery and values the importance of mentorship, pipeline programming and early exposure in seeing lasting change in these areas. She plays an active role in The Perry Initiative, is an active mentor through the Nth Dimensions Program and serves in various other mentorship capacities at Wake Forest Baptist.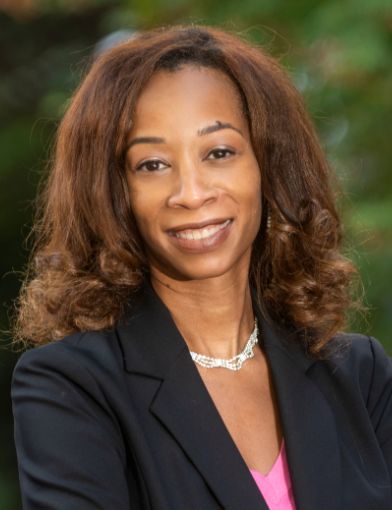 Dr. Artina Dawkins earned a BS in Biology from Wake Forest University and a MPA in non-profit management from High Point University. In May 2018, Dr. Dawkins graduated from NC A&T State University with a PhD in Leadership Studies. Dr. Dawkins is the program manager for the orthopaedic residency program and provides oversight for the day-to-day management of the Hand, Sports, and Podiatry training programs.
During her tenure at the medical center, Dr. Dawkins has operated in several capacities including member of the Diversity Celebrations Committee, Chair of the Residency and Fellowship Administrators (RFA), voting member of the GME committee, and Chair of the Nominations and Elections Committee of RFA. Dr. Dawkins is an Affiliate faculty member of the Maya Angelou Center for Health Equity as well as Founder and Director of the Kennedy Hopkins Scholars Mentor Program – a program created to facilitate mentoring opportunities for underrepresented minority3 trainees at Wake Forest Baptist. Her inception of the program stemmed from the medical center's 2016 challenge to create personal strategic plans based on All-In 2016-2020. In this dual role, Dr. Dawkins manages the mentor-mentee matching process, directs the quarterly mentor program meetings, and identifies local vendors to attend select meetings to promote community engagement.

Locally, Dr. Dawkins serves on the board of the Black Philanthropy Initiative, the Community Philanthropy Builders Committee of the Winston-Salem Foundation, and volunteered as a mentor for Big Brothers Big Sisters (2014-2019). Nationally, she serves on the board of the Association of Residency Coordinators in Orthopaedic Surgery (ARCOS) and was recently voted as president-elect of ARCOS – the first African-American female to hold this position. She also launched the inaugural poster session at the 2019 Annual ARCOS meeting – organizing the session from submission to awarding of 'best poster'. This past July, Dr. Dawkins was recognized by Wake Forest Baptist Medical Center as a recipient of the 2019 Inclusion Award for her founding of and work with the Kennedy Hopkins Scholars Mentor Program.

Dr. Dawkins' professional interests fit into the realm of diversity and inclusion and in Graduate Medical Education. The recent policy changes of the ACGME4 and the LCME5 – requiring focused and ongoing efforts to recruit and retain a diverse workforce – have provided the platform for Dr. Dawkins to continue advancing in these realms via the mentor program, research, and collaborative relationships. She believes that not only will efforts focused on increasing diversity result in a more culturally competent and inclusive workforce, but will also lead to a decrease in health disparities.

Please join us in thanking and congratulating Drs. Pilson and Dawkins for being our new champions for diversity and inclusion in the Department of Orthopaedic Surgery at Wake Forest Baptist Health.
References
Race/Ethnicity Responses (Alone and In Combination) of Matriculants to U.S. Medical Schools
AAMC Underrepresented in Medicine Definition
ACGME Common Program Requirements
Liaison Committee on Medical Education (2019, March) - Functions and Structure of a Medical School - (contains the LCME Standards)