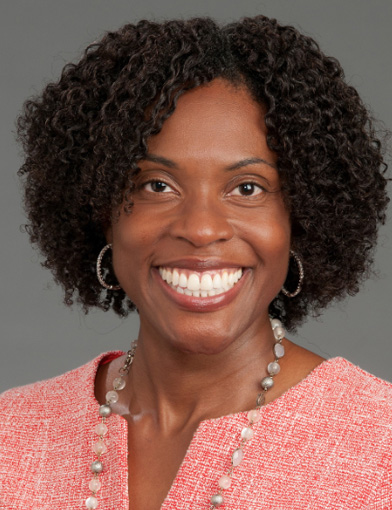 RaShonda Flint, PhD is the Chief of Staff for the Dean of the Wake Forest University School of Medicine/Chief Science Officer for Advocate Health. In this role she serves as a key leader and partner to the dean and other executive leaders, ensuring the strategic and operational initiatives of the dean are successfully executed. She also provides anchoring leadership with regard to the development, implementation, integration, and unification of critical efforts and priorities within the organization and enterprise while leading the Dean's Office core administrative team. Her portfolio is inclusive of strategies around communications, JEDI, Philanthropy, Alumni Engagement, and university and enterprise Board meetings.
Dr. Flint has more than 15 years of administrative leadership experience. Prior to joining the School of Medicine, she was the inaugural Senior Director of Educational Equity and Inclusion within the Center for Academic Innovation (CAI) at the University of Michigan (U-M). In that role, she led the advancement of equity and opportunity for education at all levels with special attention to pathways to and through undergraduate education. She held a previous role at U-M in the College of Literature, Science, and the Arts as the Assistant Dean for Undergraduate Education and Student Academic Affairs. In this role, she provided leadership and vision to a diverse team of over sixty professional staff, and her portfolio included responsibility for the undergraduate student experience and working with faculty, staff, and students to support student success. Prior to returning to U-M, she served as Assistant Dean for the College of Sciences and Technology at the University of Houston-Downtown where she oversaw advising, student success, and enrollment management for the college, and she has also overseen the development of student experiences for diverse student populations in TRIO programs through student affairs leadership at Arizona State University.
She received her PhD in Pharmacology from the University of Michigan. She also holds an MEd in Educational Leadership from Northern Arizona University, as well as a BS in Chemistry from Florida A&M University.