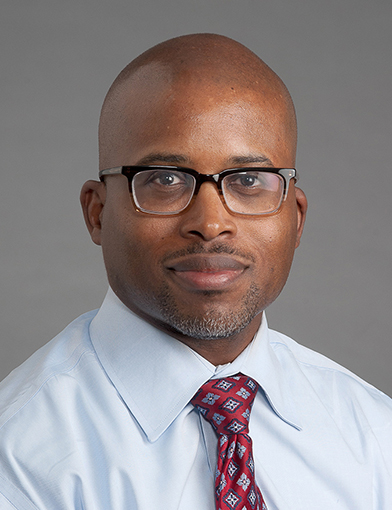 Jamy Ard, MD is Vice Dean for Clinical Research of the Wake Forest University School of Medicine. In this role, Dr. Ard will oversee clinical research resources and infrastructure across the WFUSM campuses and across the Advocate Health System. Dr. Ard works with research teams to support the translation of clinical research to the communities we serve to drive improved health outcomes and population-level impact.
Dr. Ard is a professor in the Department of Epidemiology and Prevention and the Department of Medicine. He is also co-director of the Advocate Health Wake Forest Baptist Weight Management Center.

Dr. Ard's research interests include clinical management of obesity and strategies to improve cardiometabolic risk using lifestyle modification. His work has focused on developing and testing medical strategies for the treatment of obesity in special populations, including African Americans, those with type 2 diabetes and older adults.

Dr. Ard received an MD and completed internal medicine residency training at Duke University Medical Center. Following completion of his residency training, he was selected to serve as a chief resident in internal medicine at Duke. He also received formal training in clinical research as a fellow at the Center for Health Services Research in Primary Care at the Durham VA Medical Center. During this time, he participated in a focused research experience on lifestyle interventions for hypertension and obesity at the Duke Hypertension Center.

Dr. Ard has more than 25 years of experience in clinical nutrition and obesity. Prior to joining the faculty at Wake Forest in 2012, Dr. Ard spent nine years at the University of Alabama at Birmingham in the Department of Nutrition Sciences. He has served on several expert panels and guideline development committees, including the 2013 AHA/ACC/TOS Guideline Panel on the Identification, Evaluation, and Treatment of Overweight and Obesity in Adults, and the USDA's 2020 Dietary Guidelines Advisory Committee. He was elected to the U.S. National Academy of Medicine in 2021. Dr. Ard currently serves as president-elect of The Obesity Society and will be president in 2024.