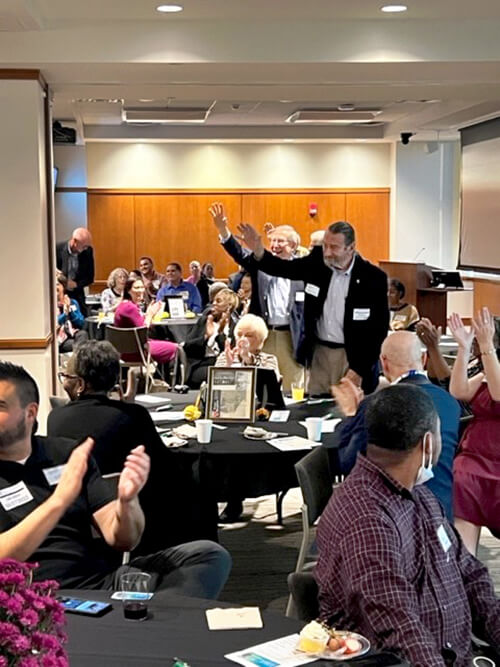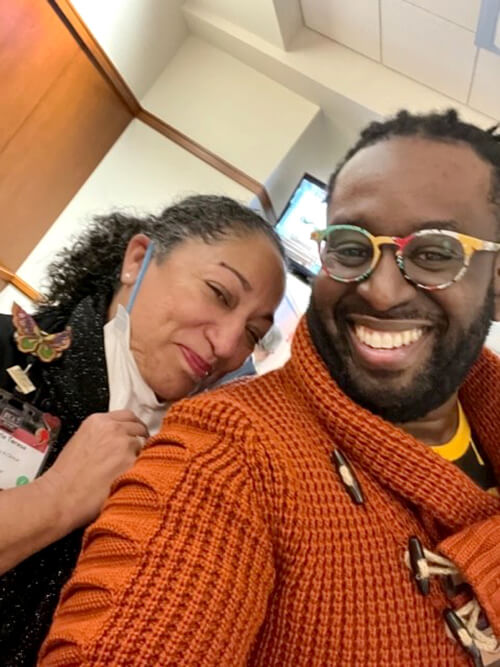 Clinical pastoral education offered through Atrium Health Wake Forest Baptist and Wake Forest University School of Medicine took time to celebrate its past recently, as the addition of a new certificate program signaled new opportunities.
Program leaders and alumni from the Pastoral Care Program gathered in October to celebrate the 75th anniversary of clinical pastoral education at Wake Forest Baptist. Current and former staff, alumni and special guests attending the celebration included Sharon Engebretson, Pastoral Care '85; Maurice Briggs, Pastoral Care '66; Mark Jensen, Pastoral Care '82; Jane Litzinger; Francis Rivers Meza, Pastoral Care '98; Rosalind Bradley; and Mac Wallace, Pastoral Care '78.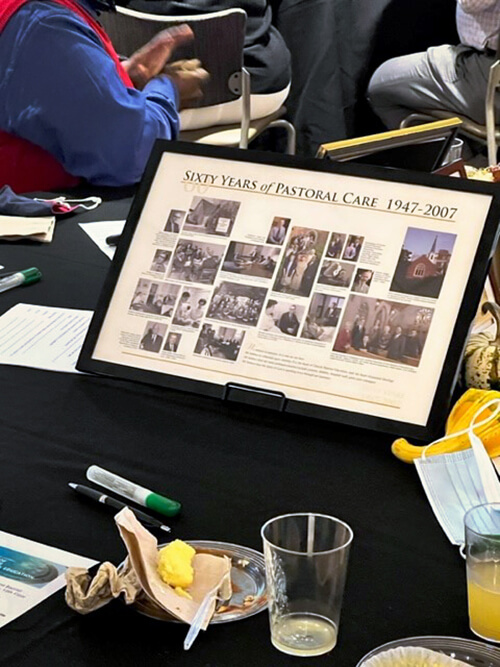 "It was a joyful experience," said Rev. Emily Viverette, DMin, director and ACPE-certified educator with FaithHealth chaplaincy and education in the Division of FaithHealth Ministries. "We had students and staff present who had served in our programs during each decade beginning with the 1960s."
Viverette added that many program alumni continue to contribute to the program's success.
"We have many alumni who serve on our Professional Advisory Group, mentor students, lead seminars, assist in networking and make personally meaningful gifts to support our work," she said. "Past gifts to the Pastoral Care Alumni Fund made it possible to set up video conferencing and allowed us to provide laptops for our chaplain residents. Other funds assist students with tuition and special needs for patients."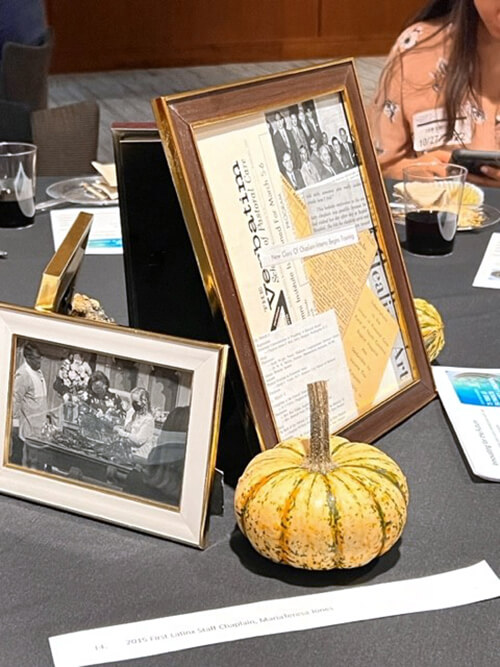 The new graduate-level certificate program explores the intersection of faith, health equity and collaborative leadership. The program is a joint effort among Wake Forest University's School of Divinity, the Division of FaithHealth at Atrium Health Wake Forest Baptist and Wake Forest University's School of Professional Studies based in Charlotte.
The program is delivered 100% online. It teaches the knowledge and skills related to the social and ecological determinants of health for leaders, including the relationships between environment, people and health. It also focuses on important conversations including racial, gender and class inequalities in health systems, community trauma and resilience, religion and spirituality and collaborative leadership.
The program provides unique opportunities for health care workers, religious leaders and professionals working in diversity, equity and inclusion to integrate matters of faith and health, and seeks to develop more innovative leaders, including emerging clinicians. It leverages the shared aims of health clinicians and religious professionals and explores collaborative strategies for treating the whole person.