Wake Forest University School of Medicine is developing a blueprint to maximize its research impact — a Research Plan for Excellence.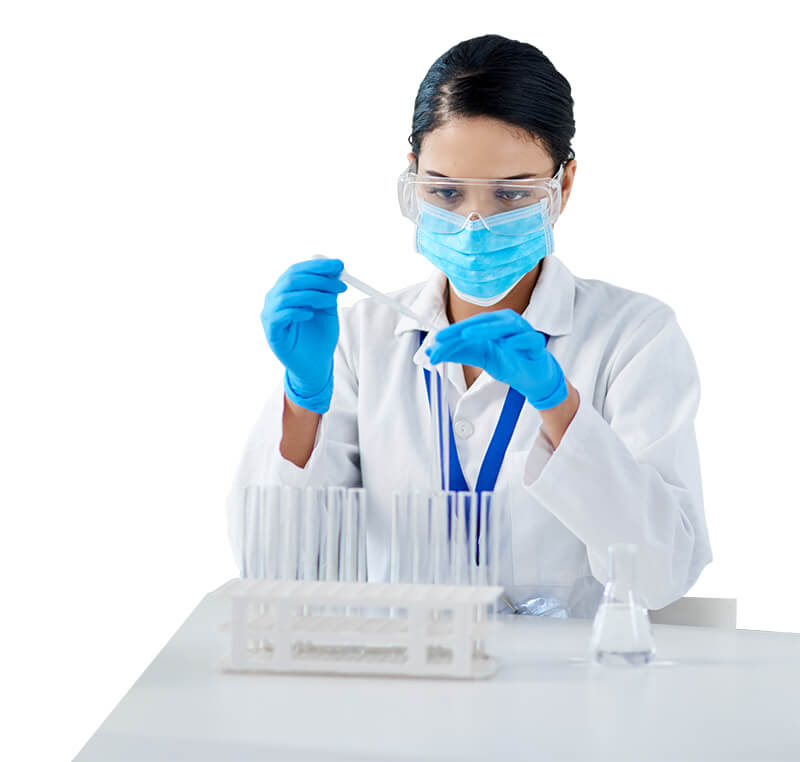 "Developing the research plan involved asking more than 115 faculty to evaluate our current research portfolio and identify gaps and opportunities where we can leverage our existing areas of strength," says Gregory Burke, MD, MSc, chief science officer and professor of public health sciences with the School of Medicine, who has chaired a Research Steering Committee leading the effort. "Our goal is to be a national leader in areas where we are conducting cutting-edge research, with a long- term goal of having that discovery improve the health of our patients and our communities."
The effort identified seven main research focus areas and two overarching priorities for the school:
Focus areas
Aging and mobility
Alzheimer's disease
Cancer
Cardiovascular disease
Diabetes, obesity and metabolism
Neurosciences
Regenerative medicine
High Priorities
Research across the lifespan, from pediatrics to geriatrics
Health equity research including health disparities and the social determinants of health
Burke says the areas were chosen because they can build on existing strengths of researchers based in Winston-Salem and new teammates from Atrium Health based in Charlotte, where a second campus of the School of Medicine is being built.
The school's relationship with Atrium Health, which combined to include Atrium Health Wake Forest Baptist, created a need for a single research infrastructure to expand biomedical research activities across the new enterprise. It means creation of a single institutional review board for research projects, a single system for handling research finances and a consolidated approach to support research faculty.
"I view this as a once-in-a-generation opportunity to grow and aspire to make a greater impact than we've done before," Burke says. "Our Atrium Health teammates in Charlotte and Georgia have skill sets that complement the skill sets that exist on our Winston-Salem campus. Our strategic combination gives us a much larger clinical research footprint, substantially more hospitals, more patients, a larger pool of electronic health record data and links to the 7 million people in the communities we serve. These attributes provide us with an opportunity to do research projects that may have greater health impact for this larger number of patients and their communities."
Additional Priorities
Key to the plan are the priorities that span areas of research excellence.
"We are committed to incorporating health equity as a key element across our research enterprise," says Julie Ann Freischlag, MD, FACS, FRCSEd(Hon), DFSVS, dean of Wake Forest University School of Medicine, chief executive officer of Atrium Health Wake Forest Baptist and chief academic officer of Atrium Health Enterprise. "Health equity is an area that has been emphasized in previous research efforts but not necessarily as part of a research strategic plan.
Addressing health equity is important for all of the communities we serve, and we have the opportunity to address it in a powerful way, across multiple areas of research."
Health Equity, Diversity and Inclusion is one of four standing research councils under the plan, along with Academic Learning Health System, Research Data and Analytics, and Research Mentoring and Career Development. The Research Steering Committee and the councils have faculty and senior leadership representation from the Charlotte, Winston-Salem and Georgia regions.
The research plan involves building what Burke calls "translational bridges" that will help allow research and discoveries to be more seamlessly and quickly integrated into clinical care. Examples of such bridges include biomedical informatics, implementation science, precision medicine and health care innovation, all areas where the school has previously developed expertise.
"We know the future of health care is going to include virtual health, whether it be mobile monitoring or in-home monitoring, so we're building out those types of activities to allow us to more quickly and efficiently move clinical care into communities," he says. "Mobile health will be a significant area of growth for us."
Continuing Growth
The plan does not mean an end to research that falls outside of the seven areas of focus. Burke says work in those additional areas will continue and will be supported, but "we're purposefully investing in new resources to grow our focus areas." The research plan helps guide the school on how to invest significant resources for growth.
"In order for us to succeed, we have carefully considered where we are going to build critical mass and new research programs," Burke says. "While you can't achieve national prominence by investing in all areas, we anticipate that somewhere around a quarter of our future research portfolio won't completely fit into our new priority areas, and that's perfectly fine."
Burke says it will take three to five years before "we see the full fruits of our labor" from the plan. The school's research program grew to $307 million in annual funding during 2021, up from $274.9 million in 2020, and he knows success will require continuing support from donors.
"Philanthropic support of our research mission is absolutely key as we seek to recruit top-tier faculty and support faculty early in their careers," Burke says. "There are many things that funding from the National Institutes of Health and other sources don't cover. Philanthropic commitments allow us to move faster and to be more competitive with other institutions around the country. It's a crucial component that is needed to achieve our goals.
"We believe that the research plan for excellence will allow us to achieve our long-term research goals of increased national recognition for our cutting-edge research and improving the health of our patients and communities."
Editors' note: During the production of this issue of Catalyst, Dr. Burke retired as chief science officer after 32 years with the School of Medicine. He remains professor of public health sciences. Kristie Foley, PhD, associate dean of research, assumed the role of interim senior associate dean of research on March 1.