A new residency recruiting initiative is off to a successful start as it seeks to help the School of Medicine train physicians that more accurately represent the patient population they will serve.
The school formed its Under-represented Minority Resident Diversity Initiative in response to a national call for action. In 2019, the Accreditation Council for Graduate Medical Education encouraged member schools to adopt a focus on "mission-driven, ongoing, systematic recruitment and retention of a diverse and inclusive workforce of residents" as well as other members of the academic community.
Part of the school's initiative is a Diversity/Second-Look Weekend, which gives residents from under-represented minority groups a second visit to the School of Medicine to determine if it is the right program for their residency experience.
The Department of Anesthesiology offered a pilot program in 2019. Ten of the department's 18 residency applicants who were invited back for the weekend accepted the invitation. They attended a panel discussion with departmental and institutional leaders, an informal "mentor mingle" with faculty members from across the school, a cultural and historical tour of Winston-Salem sponsored by the African-American Archive and New Winston, and a dinner with anesthesiology students, residents and faculty.
"The results were remarkable," says Amber K. Brooks, MD, associate professor of anesthesiology and co-chair of the weekend event. "We matched our most diverse class in the department's history! The resident applicants who attended described the overall experience as highly effective in helping them to decide if Wake Forest would be a good match for residency."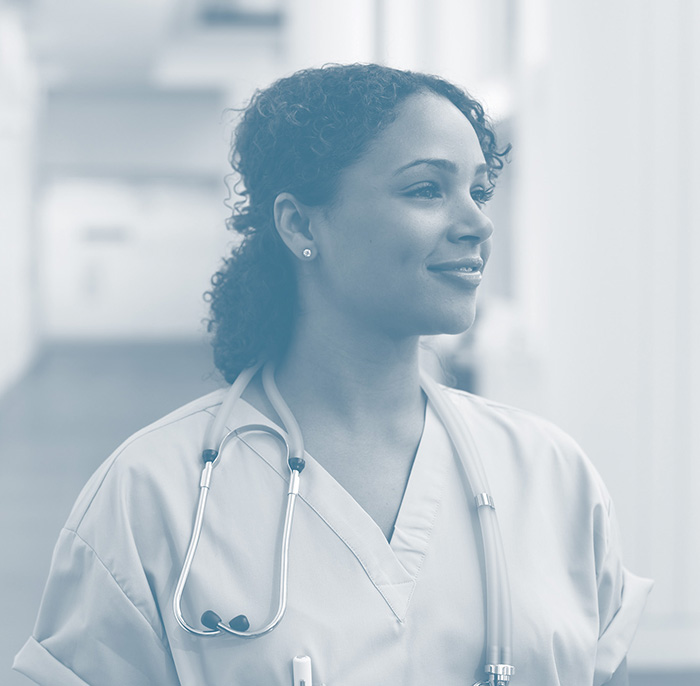 The department's residency class included two African-American females, one Latino male and one Asian male. Two of the matched applicants who are under-represented minorities attended the weekend.
This year, the program expanded to include five departments — Anesthesiology, Emergency Medicine, General Surgery, Internal Medicine and Orthopaedic Surgery — and 21 prospective residents took part in the weekend in February. Organizers plan for all 22 departments with residency programs to join over the next three years. Funds will be needed to offset the costs. The estimated cost for one resident applicant to attend is $1,000.
"Residency interviews are quite expensive, and often resident applicants accrue a substantial amount of debt during this critical time," says Nancy Denizard-Thompson, MD '02, associate professor of internal medicine and co-chair of the weekend. "In order for the Second-Look Weekend to be sustainable, it is paramount that funds be made available to help offset the costs of travel and lodging and to provide the highest level of programming that highlights the best of our School of Medicine."
Departments being considered as the next to be added to the weekend program include Anesthesiology, Emergency Medicine, General Surgery, Internal Medicine and Orthopaedic Surgery.
To provide philanthropic support for this diversity initiative in residency education, contact Ed Crowder at ecrowder@wakehealth.edu or Teri Lemons at tlemons@wakehealth.edu in the Office of Philanthropy and Alumni Relations.
---
HOST Program Needs You!
HOST, or Help Our Students Travel, connects MD alumni with fourth-year medical students as they interview for residency positions, typically November through January. Through this program, students benefit from considerable savings by not incurring lodging and other related expenses, and alumni and students often develop meaningful connections. Learn how you can ease the burden of current fourth-year medical students by becoming a host.
For more information, call 336-716-4589, email alumni@wakehealth.edu or visit school.wakehealth.edu/alumni.
IN THEIR WORDS
"The HOST program was an incredible asset to me along the residency interview trail. Having the opportunity to stay with a Wake alum who welcomed me into her home and was not far removed herself from the interview process made my time in a new city much more comfortable. The interview season can be expensive and unfamiliar, so it was nice to have a free place to stay with someone from the Wake Forest family."
– Faith O'Brian, MD Class of 2020
"I thought it was an incredible program. I had the opportunity to use it twice, the second time in a city where I knew no one. The HOST program goes beyond just finding a place to crash the night before an interview. As an applicant on the interview trail, it can be so meaningful to have alumni to talk to and connect with, to hear about their experiences in the city they are living in, even if they were in a different program than the one I was applying to. I was very grateful for the kindness and hospitality shown to me!"
– Mustafa Abid, MD Class of 2020
"I enjoyed my experience as a HOST, both as a way to connect to current students and as a way to give back to the Wake Forest School of Medicine community."
– Colleen Walsh Cardella, MD '10