A Strategic and Momentous Journey Awaits
The Wake Forest School of Medicine is embarking on one of the most strategic and momentous journeys in our history: Opening a second campus, located in Charlotte.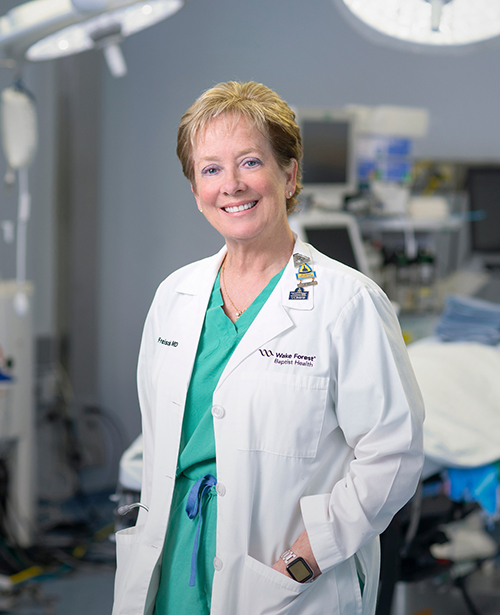 This expansion, made possible as part of our combination with Atrium Health, will make us one school with two campuses – and many opportunities. We will expand the impact of Wake Forest medical education in new and exciting ways, becoming the largest educator of physicians and other medical professionals in North Carolina.
Choosing to add a second campus resulted from a deliberative process. Our school leaders have spent considerable time thinking through curriculum and technological advances while considering how our medical school can bring innovation, community connection and continued excellence to all of our students.
By offering our amazing students multiple locations where they can learn and train, with each location providing distinct advantages, our medical school experience will be one of the most unique in the country. We will extend the next-generation, experiential training currently in place at Winston-Salem's Bowman Gray Center for Medical Education to the new Charlotte campus, with new technology that makes learning and teaching even more interactive and connected across both campuses. And there will be opportunities to maximize collaboration across all our academic programs.
We will have one of the most diverse groups of learners in the country, reflecting the rich diversity of the communities we serve. We also will create opportunities for more individuals from underserved populations to access graduate medical education and help address the shortage of doctors working in inner-city and rural areas in our state.
Our research enterprise will also benefit. Our goal is to become a nationally ranked, top 10 medical research center. We also will drive development of an innovation corridor between Winston-Salem and Charlotte to deliver on the goal of bringing new treatments and medicines to patients in half the time.
Our School of Medicine is the one that will serve Charlotte, giving our students the opportunity to become involved in the life of our state's largest city. Who better than Wake Forest, powered by our values of compassion, diversity, empathy and integrity, to fill this role?
This promises to be a wonderful and exciting journey for us all!

Julie Ann Freischlag, MD, FACS, FRCSEd(Hon), DFSVS
Chief Executive Officer, Atrium Health Wake Forest Baptist
Dean, Wake Forest School of Medicine
Chief Academic Officer, Atrium Health Enterprise