The Wake Forest Institute for Regenerative Medicine (WFIRM) Summer Research Exposure Program (SREP) provides multidisciplinary education and research exposure opportunities for high school students (ages 16 to 18) and a unique opportunity to enhance their understanding of regenerative medicine research, research tools and techniques.
The SREP provides students with educational and hands-on research experiences designed to increase their familiarity with the scientific process and to stimulate interest in advanced education and careers in science, technology, engineering and mathematics (STEM) fields and multidisciplinary regenerative medicine research in a friendly and nurturing environment.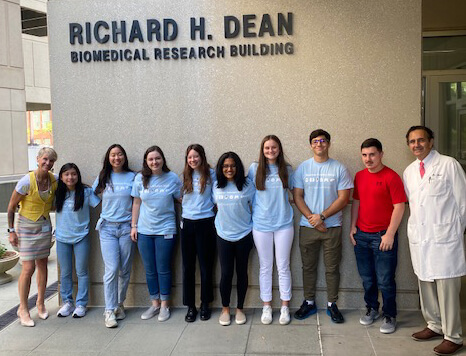 Program Benefits
Academic, Social and Personal
Participate in regenerative medicine research with WFIRM faculty, students and staff in a strong team-based environment.
Gain unique hands-on research experience and skill development.
Attend the annual Regenerative Medicine Essentials Course as well as special seminars and weekly research meetings.
Meet and network with peers and near-peers who have similar interests and goals.
Heighten and inspire interest and academic confidence in STEM disciplines.
Become more competitive when applying to undergraduate schools in the STEM disciplines.