The Maya Angelou Center for Health Equity (MACHE) supports the learning health care system in advancing health equity and population health research by aligning scientific discoveries with best practices.
As part of the Wake Forest Clinical and Translational Science Institute (CTSI), MACHE is designated as a National Institutes of Health (NIH)-funded Center of Excellence with the National Institute of Minority Health and Health Disparities (NIMHHD). This prestigious designation positions us well to implement innovative approaches for improving population health.
The center was founded in 2002 as a result of the collaborative efforts of Wake Forest Baptist Medical Center (WFBMC) administration, Dr. Angelou and other key individuals. We are honored that our center carries the name of one of America's great poets, memoirists and civil right advocates.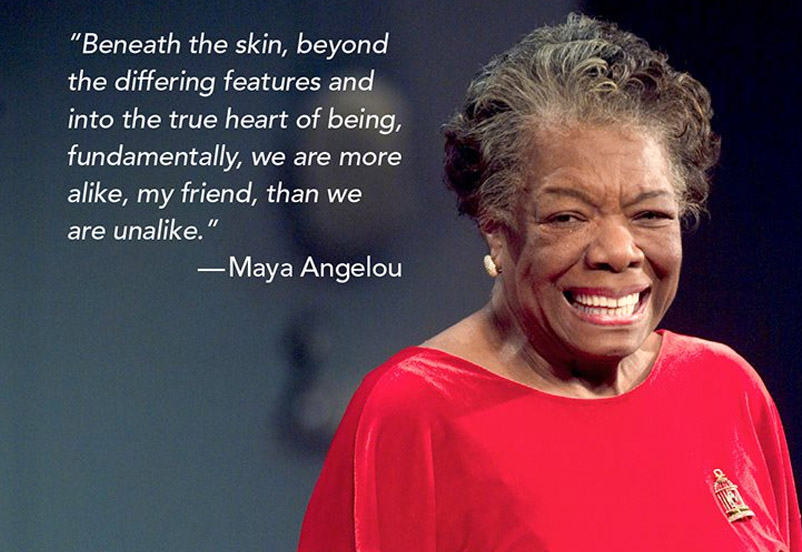 We strive to keep Dr. Angelou's legacy alive through our work in health equity.
Our Vision
The vision of MACHE is to achieve health equity for all by moving scientific discovery to action.
Our Mission
MACHE is dedicated to influencing health equity through:
Translational research navigation to impact population health
Health and biomedical science pipeline programming
Health equity education and training
Our staff works closely to assist Wake Forest Baptist Medical Center investigators to increase the involvement of special populations in research. Populations of special focus include:
Older adults (65 years of age and older)
Children and adolescents (17 years of age and younger)
Underrepresented racial and ethnic minorities.