Coy C. Carpenter Medical Library, in partnership with Wake Forest University Libraries, is pleased to announce that the Primo Library Discovery Interface (new catalog and library system) will go-live this summer on July 22nd. This new system provides a single interface to all three Wake Forest Libraries' electronic journals, electronic books, digital and print resources. The Carpenter Library will offer sessions later this summer on how to take advantage of this exciting new tool.
---
To make knowledge discoverable, the Library offers access to more than 140,000 volumes of electronic and print material. Between our two locations, there are more than 150 seats for studying with equipment for interactive group studying. Since the Library opened in 1941, librarians have provided customized service and expert knowledge to school and hospital personnel, as well as access to authoritative medical literature and databases.
History
When the School of Medical Sciences of Wake Forest College was established in September of 1902, a variety of textbooks, reference works and journals were acquired to assist the faculty as well as students. After 1915, these materials were collectively known as the Pennell Memorial Medical Library. They were housed separately in part of the general Wake Forest College Library located in the Alumni Building on the college campus in the town of Wake Forest, NC. This collection was cared for and serviced by its one librarian.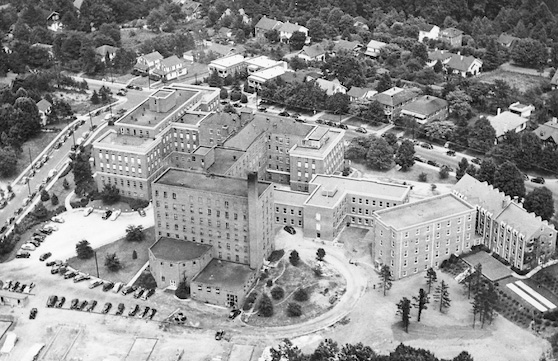 When the School of Medical Sciences moved to Winston-Salem in 1941, the library was located on the first floor of the Medical School building. When additional space was acquired by the school in 1951 and 52, library materials were also moved to the ground floor of that building.
Expansion continued when the James A. Gray building was completed in the 1958-59 school year. The Gray building was connected to the original medical school building, and after several departments moved into the building, the library was able to obtain some space that had been used for research earlier.
In 1972, the library moved to the first floor of the Gray building, where it still is today. The library's holdings have grown along with its floor space; in 1941 it had fewer than 2,500 volumes, but today it has more than 145,000.
About Dr. Carpenter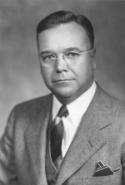 The Coy C. Carpenter Library is named in honor of the late Dr. Coy Cornelius Carpenter. Dr. Carpenter was a pathologist who, in essence, established the Bowman Gray School of Medicine, and served as dean of the school for 26 years before being named vice president for medical affairs.
Dr. Carpenter served his entire professional career as a member of the faculty and administration of the institution. During his tenure as dean from 1936 to 1963, he witnessed a time of dramatic growth in medical knowledge, which brought about sweeping changes in medical education and medical practice. With these changes came new challenges and frequent crises for the school.
Because of his ability to meet the needs and challenges of medical education, it was said that Dr. Carpenter "built a shoe around a shoestring". Indeed, no one has contributed more than he to the success of the Bowman Gray School of Medicine (renamed Wake Forest School of Medicine in 1997). He skillfully guided the institution through its change from a two-year school of medicine at Wake Forest College in the town of Wake Forest, NC, to the four-year school that relocated in 1941 to Winston-Salem and affiliated with the North Carolina Baptist Hospital, Inc.