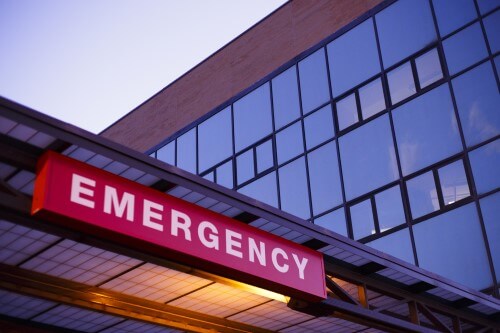 The Emergency Medicine program provides students with world class exposure to a broad spectrum of medical and surgical pathology at a busy urban level 1 trauma center and tertiary care center Emergency Department. In the Emergency Medicine Program students will focus on the practical application of knowledge of common chief complaints in the Emergency Department and the stabilization of acutely ill patients.
Unique opportunities available to students in the AI at CMC
4th year students function as interns and are expected to take full ownership of their patients. While completing the rotation, students are treated as if they are part of the residency program and are invited to departmental activities such as resident conference, journal clubs, and social events.
Students present patients directly to attendings on the majority of shifts unless a dedicated teach resident is present.
Roughly 1/3 of students' shifts are in our dedicated Children's ED, providing an integrated Pediatric EM experience. Located steps away from the Adult ED, the Children's ED is a high-volume pediatric level one trauma center and tertiary care center where students can gain experience managing both complex, high acuity patients and "bread-and-butter" pediatric complaints.
Education consists of weekly dedicated medical student lectures (during peak student months, June - October) and asynchronous modules including reading and podcasts
All students will spend a day visiting community resources to learn about housing insecurity and healthcare disparities
Students complete a final self-directed learning project on a clinical question of their choosing. There is no final or shelf exam for 4th year students.
If requested, students will receive a SLOE for EM residency applications
Additionally, students may enroll in specialized electives that will provide opportunities to hone their skills using point-of-care ultrasound or allow them to examine healthcare disparities within the current system and greater community.
Courses Offered
*Indicates course available to visiting students
| | |
| --- | --- |
| Emergency Medicine AI - Carolinas Medical Center* | 4AIM361 |
| Emergency Ultrasound - Charlotte | 4EMED11 |
| Medical Toxicology - Charlotte* | 4EMED12 |
| EM Healthcare Disparities - Charlotte* | 4EMED14 |
In addition to the AI, students in the EM Healthcare Disparities elective work clinical shifts in the ED and are eligible to receive a SLOE. Contact Cortlyn Brown for inquiries.