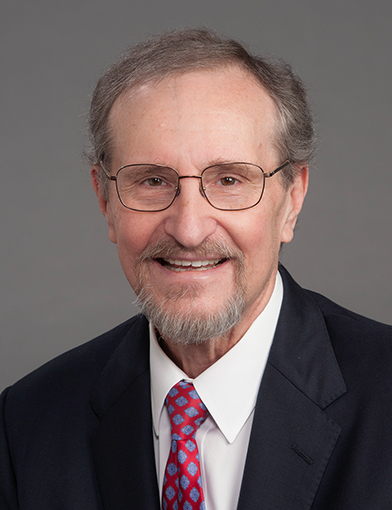 On October 4, Wayne Meredith, MD, FACS, MCCM, was installed for a one-year term as the 101st President of the American College Surgeons (ACS). According to ACS, "the installation occurred during the Convocation ceremony—a highlight of the virtual ACS Clinical Congress 2020, one of the largest educational meetings of surgeons in the world."
This is a tremendous recognition of Wayne's leadership and contribution to the field of surgery.
A nationally and internationally esteemed trauma, thoracic and critical care surgeon, Wayne is the Richard T. Myers Professor and Chairman of Department of Surgery at Wake Forest School of Medicine, and Chair of General Surgery at Wake Forest Baptist Health since 1997. An alumnus of our School of Medicine and a faculty member since 1987, he has served the health system in many roles, including as medical director of The Childress Institute for Pediatric Trauma, director of Surgical Sciences through June 2014 and was appointed Chief of Clinical Chairs in July 2019. He also served as a member of the boards of North Carolina Baptist Hospital and Wake Forest Baptist Medical Center.
Wayne has been a Fellow of ACS since 1990 and has devoted much of his energy to its trauma-related activities. The College honored him with the 2014 Distinguished Service Award (DSA) for his contributions to the ACS, where he currently serves as a Governor at-Large and on the Board of Governors Surgical Training Workgroup. Wayne has also contributed significantly to state-level ACS activities, including board leadership. Internationally, Wayne has been named a visiting professor or named lecturer at more than 20 institutions around the world.