Children in rural America and in other parts of the world are chronically exposed to pesticides. The long-term effects of pesticide exposures on children's health and development are poorly understood.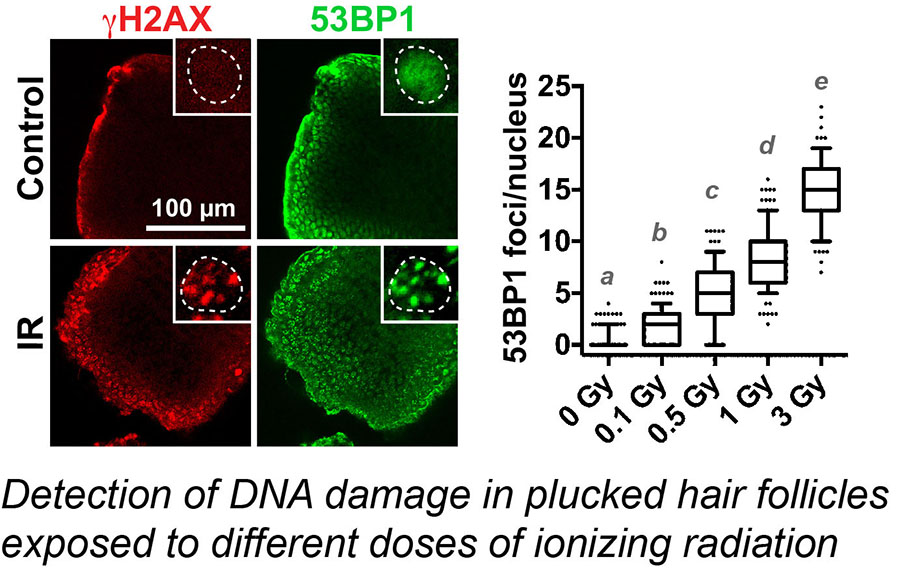 We developed a practical and cost-effective approach based on plucked hair follicles to quantify DNA damage in epithelial cells in children (Vidi et al., Mutat Res, 2017). The rationale is that DNA damage is a mechanistic link between environmental exposures and health outcomes such as cancers and neurological diseases.
The hair follicle assay is now integrated in a community-based participatory research project with Latino farmworker and non-farmworker children. We found significant association between the number of pesticide detections and DNA damage in a pilot study.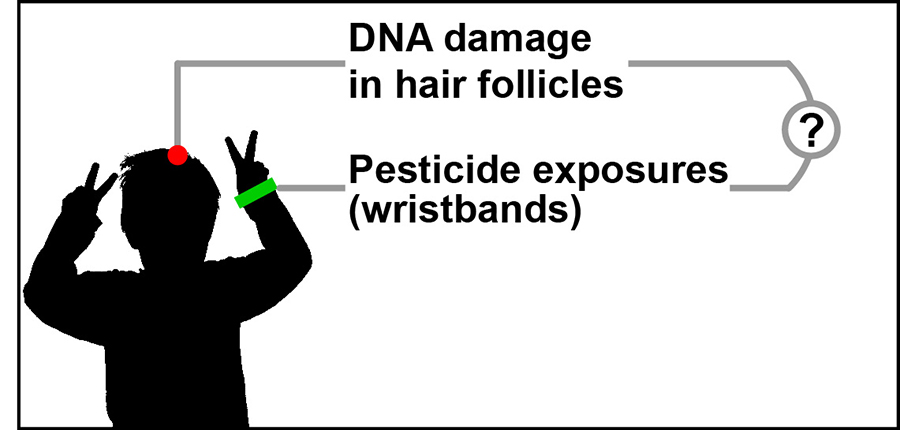 Publication
Personal samplers of bioavailable pesticides integrated with a hair follicle assay of DNA damage to assess environmental exposures and their associated risks in children. Vidi PA, Anderson KA, Chen H, Anderson R, Salvador-Moreno N, Mora DC, Poutasse C, Laurienti PJ, Daniel SS, Arcury TA. Mutat. Res. 2017 10; 822:27-33.